The How and Why of Content Pruning for SEO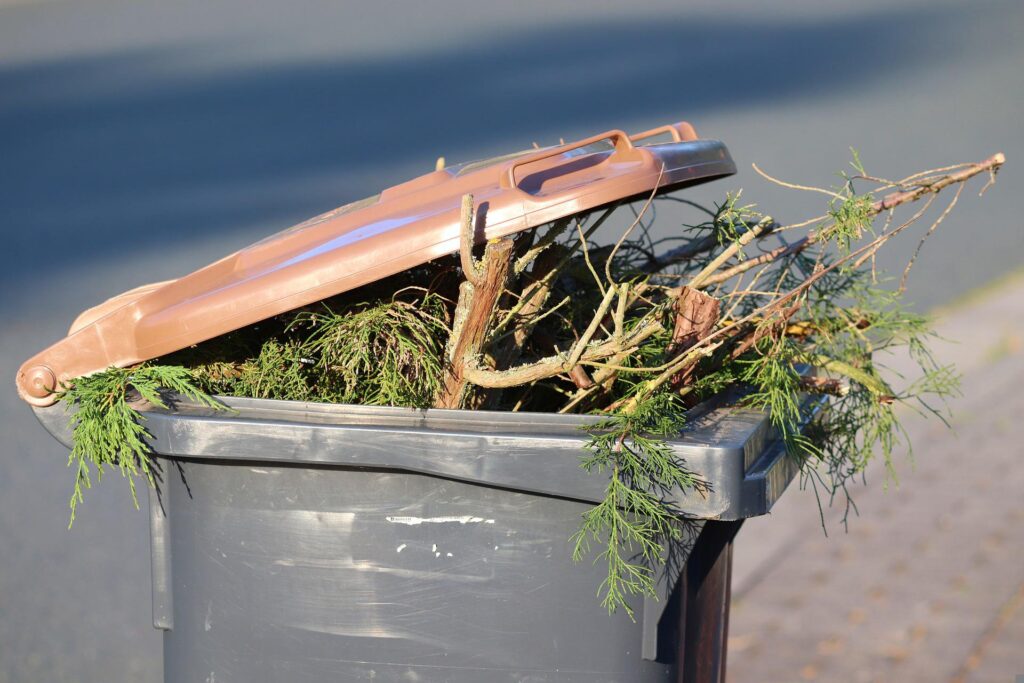 A widespread misconception in the SEO industry is that you must post 'x' amount of content on your website on a regular basis in order to rank well over time. True, supplying your target audience with valuable, relevant, and optimised material that answers queries and gives insight will boost your visibility. The reverse impact can occur if the content being produced is inaccurate, badly designed, or lacks purpose.
It's critical to check and assess the material on your website on a regular basis to ensure it's functioning well and not becoming stale. There are likely to be pieces that no longer align with your brand, are no longer true in terms of their information, or content that isn't helping your brand reach any specific goals, especially on major sites that have been producing new content for years.
This is known as content pruning, and this article will help you understand what it comprises, as well as why and when it is vital to prioritise pruning over developing content.
What exactly is content pruning?
The removal, consolidation, or re-optimisation of underperforming material across your website that provides no relevancy, value, or insight for your target audience is referred to as content pruning. It entails examining information for a variety of characteristics such as visibility, goals, accuracy, accessibility, and others. Content pruning should not be confused with culling, because it is not as simple as deleting large amounts of content and being brutal; this can cause far more harm than good.
Let's look at the broad definition of 'pruning':
"trim (a tree, shrub, or bush) by removing dead or excessive branches or stems, particularly to promote development."
The same is true for content pruning for SEO: it is about identifying content that is no longer serving a function and eliminating, re-optimizing, or consolidating it to ensure higher quality content across your site, and hence a long-term increase in visibility.
What is the significance of content trimming in SEO?
Keep up with Google algorithm adjustments.
Google's algorithm improvements are always emphasising information's quality, accuracy, and authority. In addition, their ranking algorithms are getting significantly more perceptive about what constitutes quality material. The days of exploiting scraped, keyword-heavy content to rank for specific keywords are long gone.
Material pruning enables you to find any older pieces of content that do not align with or violate Google's quality rules, allowing you to adjust or eliminate this content to improve the overall quality and authority of your website's content. Poor, scraped material or blackhat practises that you may have employed in the past may have gone unnoticed by you, but they will not be ignored by Google and may impact your site's visibility.
Achieve certain targets more effectively
Content published on your website should be consistent with your brand's long-term objectives. Articles and landing pages can be used to build backlinks, convert visitors, solicit inquiries, or increase traffic and brand awareness. With sites that contain a large amount of content, there is a good probability that not all pages will be fit for purpose over time, or that not all of your pages will have any purpose at all.
The purpose of content pruning is to find old or even recent information that does not correspond with your business goals and then alter, remove, noindex, or redirect it to more relevant, better-optimized content. It is the process of determining the objective of each page on your site, whether the page is optimised to achieve that aim, and the page's performance thus far.
For example, if the goal of a page was to produce backlinks but your digital PR effort failed, consider why and whether the page can be revised, further optimised, and outreached again. Another example might be a page with insufficient material. With a page on a related topic, the current material can be reinforced or consolidated. You can reap tremendous benefits by tailoring your content to its intended purpose.
Look for old content
Content decay occurs when older pieces of content lose their relevance or become erroneous over time. Content pruning entails reviewing potentially stale content like this on a regular basis to ensure your website is providing up-to-date, factually accurate advice, whether you decide to update the page, redirect it to a more relevant page on your site, noindex it to keep crawlers away, or delete it entirely and display a 404.
Determine competing content
Internal competition is common, especially if your brand or the website you're working on is vast, such as those with large content libraries. This is known as content cannibalization, and it occurs when numerous pages on a website compete for the same keyword or keywords. Most of the time, it is inadvertent and goes unnoticed, but it has the potential to drastically reduce the visibility and success of all competing pages. Content pruning allows you to identify instances of cannibalisation and devise a plan of action to address them. For example, you may decide to combine two pages on one URL with improved exposure in the goal of generating a larger, more effective, and more valuable page.
So What do you do?
Now that we've established what content pruning is and why it can be extremely useful and effective for SEO, let's get into the specifics of how to implement it.

Design your dashboard
To begin, you'll need to collect a wealth of relevant data in a spreadsheet to give yourself the best chance of evaluating your content and providing effective recommendations. The simplest way to achieve this is to crawl your site with a tool like Screaming Frog to collect all of the essential data. You can also export a list of all indexed URLs from Google Search Console.
I recommend importing a full year's worth of data into your dashboard to get a comprehensive picture of how your pages are performing.
Creating a dashboard with all of the metrics you intend to analyse might be tedious and time-consuming.
Here's a list of the data we recommend entering into a spreadsheet, as well as the tools you can use to do so:
Screaming Frog
If your site has fewer than 500 URLs, you can crawl it completely utilising Screaming Frog's free SEO spider tool. You can obtain the following information from this point:
URL index
Metadata (alternatively, use an IMPORT XML formula to pull meta titles and descriptions into a Google Sheet, such as =IMPORTXML("URL","/title"))
Heading structures and H1s
the number of words
Instances of duplicate content
Analytics by Google
The greatest places to find your data are within Google's own tools. You can export the following data from Analytics along with your URLs:
Organic traffic, which includes Organic Users and Sessions
Engagement Time vs. Bounce Rate (GA3) (GA4). Using this data, you may discover pages where users leave almost instantly or pages where they stay a long period. However, don't rely solely on these indicators; someone may leave a page if they rapidly found what they were seeking for.
Organic Conversions, Revenue (if relevant), and/or Objectives To prune your content, you must collect data that is relevant to your business strategy and overall goals. E-commerce companies, for example, may wish to track how many visitors purchase after viewing a given page of content, whilst other sites may be interested in how many people submit an enquiry or perform another specific action on the site.
Google Search Console
The Search Console is handy for checking which pages are indexable and exporting a list of all internal and external links on the site.
Rank tracking software
Before recommending a course of action for SEO, it's also necessary to obtain a broader understanding of how your pages rank. I propose using Ahrefs, SEMRush, or another similar tool that allows you to export a list of URLs and their top-ranking keywords for this purpose.
These tools are also valuable for determining whether pages have backlinks leading to them and the authority of these links, as well as determining search intent and the various search engine results page (SERP) elements available for specific keywords. For example, you can quickly determine whether a SERP has the potential for a Featured Snippet, which your page could benefit from better optimising.

Establish your priorities
After that, you can begin pruning. If your site is quite extensive, for example, with thousands of posts published throughout time, you will need to determine your priorities. You might wish to focus on pages that were published before a specific year, have few to no backlinks, or earn less than a certain quantity of organic traffic or conversions each month. Again, this is depending on your business and the long-term goals of your site, whether that is better visibility in a specific sector or increased conversions.
Create a plan of action.
While reading your blogs, articles, news releases, or other forms of material on your website, you should keep a list of potential actions in mind.
This stage of the process allows you to vet your older content and create a list of planned actions, such as reoptimizing a page for different or additional keywords, consolidating an underperforming page with a stronger page on the same topic, leaving pages alone that are performing well or aren't designed for SEO purposes, or simply scrapping pages that aren't ranking or generating any traffic.
Among the possible actions are:
Consolidation (For example, if you identify that multiple pages on your site are competing to rank for the same keywords or find a page that is thin on content, you may want to consolidate these onto a stronger page.)
Update (For instance, if you discover that information, statistics, or facts used throughout your material are no longer relevant or correct and must be updated.)
Re-optimise (For example, if your page isn't ranking for its target keywords, it could be because it doesn't fit the proper search intent and should be optimised for an alternative set of keywords.)
Repurpose (For example, if you identify pages whose purpose does not fit the search intent. This might happen when a page has too little information or when readers are looking for a page with a lot of media, such as images or an infographic alongside copy.)
Remove (For example, if you discover a page with relatively little material or that is completely irrelevant and has no room for growth.) Always be cautious about eliminating potentially valuable content and make every effort to reroute people to related pages or show a bespoke and useful 404 page.)
Monitor (For example, if a page was recently released but isn't currently ranking for your target keywords, create a note to monitor it in the future months and tweak as needed.)
There is no action. (The chances are that if you routinely publish high-quality, well-researched, and optimised content, a lot of it will be doing well as is and can be left alone to age and gain in visibility over time.)
Evaluate the results
Measuring the effects is arguably the most critical aspect of the content trimming process. If you evaluate and update a lot of your material but don't prioritise assessing the effects of your efforts, you've completely defeated the point.
As you move through your material, ensure that everyone involved is aware of the state of specific pages and when new and enhanced information has been uploaded so that you can track the effects of these changes in the months to come. This allows you to readily determine your ROI for your time spent, whether it's more organic traffic, conversions, or backlinks. Of course, keep in mind that your results may not be immediate; it may take time for Google to recrawl and rank your material correctly.
To sum up
Material pruning can be equally as beneficial as, if not more so than, developing fresh content for SEO. In addition to preventing your website from becoming overburdened with low-quality or repeated information, pruning allows you to be aware of the value each page provides and measure results accordingly.
Google is emphasising content quality and authority, so reviewing what you already have and making sure it is unique, valuable, helpful, and reliable will only benefit you.
A checklist of questions to ask yourself when reducing your content.
Use the checklist below to ensure you're properly evaluating a variety of essential variables while pruning your material;
Intent to search for keywords Is your content still in line with the search intent of visitors if you have targeted keywords through it? Has the search intent for those terms shifted slightly over time, and if so, how can you adjust your content to better reflect this?
Page function. What does a piece of content serve? Is it intended to inform, educate, convert, or entertain?
Page objectives How will you assess the success of a piece of content? For example, if the goal is to convert or produce leads, you must ensure that conversion tracking is properly configured. If the goal is to entertain or attract attention, you may wish to track the number of backlinks obtained.
Internal rivalry. Are there several pages on your site that compete for the same set of keywords? If so, is it advisable to aggregate these or reoptimize certain pages?
The average amount of time spent on a page. Are users visiting your blog pages and then leaving without engaging? If this is the case, what might your page be lacking that your users were looking for when they searched for your target keywords?
Accessibility. Are your sites readable in terms of text size, font type, and colour contrasts? Does your written and non-written material consider website accessibility features like alt tags and clear heading structures?
Stale or out-of-date content Is your content showing symptoms of deterioration? Is information presented, for example, that is no longer accurate or relevant to your business offering or goals?
Content that is too thin or of poor quality. Is there ever a time when there is little to no material on a page for Google to crawl? If so, is this consistent with competitors, or do these pages need to be improved or removed? Are there any situations when your brand's present rules or standards need to be improved?
Content duplication Is there content on the site that has too many similarities in terms of goal, keyword targeting, or wording?
Content that is underperforming. Is there any material on your site that has been present for a long time but isn't producing organic traffic or ranking for keywords? If so, does the page provide additional value, or should it be improved or removed?
For more help or advice on how to best prune your existing content – drop me a line.