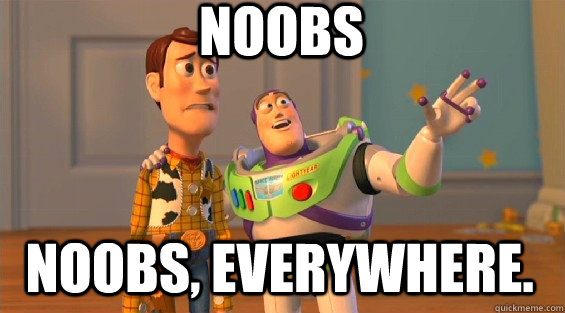 As you know there are so many different ways to market your agency but ranking high on Google using SEO is one of the highest ROI, powerful ways to generate more business.

If you're a complete noob to SEO, fear not…I'm about to break down what SEO is and why it's important.
So, "What IS SEO?"
Search Engine Optimisation (SEO) is nothing more than a process. The aim is to increase the amount and quality of organic (not paid for) traffic (visitors) to your website from ranking in search engines by optimising your site so that it's recognised and favour by the search engine. Sites that appear higher up the results page on Google (as an example) will generally get clicked on more than those further down.

Studies show that 30% of people will click on the 1st result on the page, 15% on the second and approx. 10% on the third. Positions 4-10 get around 2-5%.

SEO shouldn't focus only on the getting more traffic, the magic is getting more WELL-TARGETED visitors to a site, visitors that have an interest in the content of the site!
OK…Why is SEO Important?
Google alone receives more than 3.5 BILLION search per day!

SEO is useful in several ways, paramount is to increase your agency's revenue. Also, you can save time with business development or cold calling for lead generation, you can actually reduce overall marketing spend and also grow your brand's exposure.

With SEO, you can attract targeted visitors to your firm's website, and ideally you want to aim for your site to be ranked in the first 3 spots on the 1st page of google. That's the prime real estate and where your competitors are aiming for, even if you're not!

Achieving that presence will drive qualified leads to your agency, people who have an express intent/interest in what you have to say and/or offer.

For example, people searching for "technology recruitment London" on Google are very likely to either be a candidate looking for representation or a client with a requisition.

If your firm does tech as a vertical in London, then ranking well for that term when someone searches for "technology recruitment London" will send you targeted leads that are already qualified.

These leads, generated from free search engine traffic could well result in an increase in billings. I've said it before – it's no overnight success and it does take resources and time to achieve webpage ranking for competitive keywords, but when successful, your site could have ongoing, valuable visitors!

By creating more web pages, more blog/content creation etc, and continuing to SEO that content, you will continue to drive targeted traffic over time, aiding in business growth.
So then, how does it work?
Here's a really quick summary…
Step 1 – Keyword Research
Before executing an SEO campaign, you need to decide which keywords you want to rank for in the first place. You need to find keywords that will send targeted traffic to your site and also have enough search volume to be worth your efforts.
Google Keyword Planner is the most popular keyword research tool because the data comes directly from Google. After creating an account, you simply enter a keyword or phrase that you think people might use to find your content. Keyword Planner will show the search volume for that keyword along with related keyword phrases and their search volumes.
Keyword Planner does have some limitations. Since it is designed for Adwords users, it doesn't provide much data on long-tail keywords, i.e., keywords with low search volume.
For this reason, people sometimes also use other keyword tools to discover more keyword opportunities. Some other popular keyword tools include KW Finder, SEM Rush, and KeywordTool.io.
Once you have decided on which keywords to pursue, you are ready to create and optimize your content.
Step 2 – On Page Optimization and Content Creation
When planning out content creation, start by doing a quick search to discover what content is currently ranking for the keywords you are targeting. Take notes on what makes those pages good and areas where you think you can create something better or different.
Try to create web pages that are of higher quality than what is currently ranking. Higher quality content will attract more people, receive more links, and have increased chances of ranking higher in the search engines.
Asides from focusing on quality content creation, you also have to optimize your content by including keywords in it.
The title tag is an important field as it tells search engines what your web page is about. Make sure to include your keywords at least once in the title tag.
Also, include your keywords in your meta description field as this description sometimes appears in the search results under your title tag. The meta description is not used as a ranking factor but can encourage people to click your link and visit your website.
Your keywords should also appear on the actual web page at least once. Write your content naturally and then look over it to make sure the keywords you are targeting are included at least once on the page.
Step 3 – Off Page Promotion and Link Building
Creating content is not enough. You also need to promote your website and your content so that people find out about it.
One important factor that search engines use to determine a website's quality is the number of inbound links to the site. A link from another website is like a vote of confidence that your site contains quality content. Getting a lot of links to your site shows search engines that you are trustworthy and creating content that people want to see.
Not all links count the same. A link from a site like BBC is worth a lot more than a link from your friend's personal blog that only has a few subscribers. BBC has a lot of traffic and tons of inbound links from other sites, so it is considered a high authority website.
Publicity can help websites attract links naturally. Big brands get lots of links each day from other websites mentioning them.
But you don't have to be well known to start getting links to your site. Even brand new websites can get links by doing marketing activities like doing email outreach to build relationships with other website owners or asking for links to quality content.
Website owners have countless options for getting links to their sites. Some link building tactics include blogger outreach, getting press coverage, or reverse engineering competitor backlinks.
Step 4 – User Experience
Creating a good user experience should be another goal as search engines are getting better at measuring user experience factors. Be sure that your site is easy to use and has intuitive navigation so that people can quickly find the content they are looking for.
Websites should load quickly as slow loading sites frustrate users and cause them to leave, which can hurt your website rankings. Websites should also be mobile responsive so that they can be viewed and accessed easily on multiple devices and different browsers.
Avoid having too many advertisements on your site or having an excessive number of pop-ups.
These are just a few key factors that influence search engine rankings. But if you focus on these factors, you will do well and your site will see an increase in targeted traffic from the search engines.
So, there you have the bare bones of how to SEO, the basics of the process. You can action as much of this as possible. If though, like most recruiters you're focused on billing, admin, making brews….and don't have the time or expertise then give me a shout. Happy to answer any questions and critique your current/past efforts.
Call me on 07486 571 264 or get me at dj@kaizen-digital.com
If you know someone who needs to see this, hit the share button and share come love!