Deprecated
: Hook elementor/widgets/widgets_registered is
deprecated
since version 3.5.0! Use elementor/widgets/register instead. in
/home/kaizumgv/public_html/wp-includes/functions.php
on line
5758
Deprecated
: Function Elementor\Widgets_Manager::register_widget_type is
deprecated
since version 3.5.0! Use register instead. in
/home/kaizumgv/public_html/wp-includes/functions.php
on line
5383
Deprecated
: Function Elementor\Widgets_Manager::register_widget_type is
deprecated
since version 3.5.0! Use register instead. in
/home/kaizumgv/public_html/wp-includes/functions.php
on line
5383
Deprecated
: Function Elementor\Widgets_Manager::unregister_widget_type is
deprecated
since version 3.5.0! Use unregister instead. in
/home/kaizumgv/public_html/wp-includes/functions.php
on line
5383
How many times have you visited or found yourself browsing a specific website, then spotted a link to another website or another webpage, clicked, and continued your journey there? Sometimes this link will take you to a different page on the same website, sometimes it will provide extra value by taking you offsite to another source of information, and sometimes it will change the course of your journey completely.
This is an example of link building, and when done right can benefit your SEO hugely.
The Benefits of link building for SEO
Before we get into how to build links for SEO, it first pays to understand the benefits and why links are so important. Links are one of the main criteria used by Google in ascertaining the quality of a webpage and its information. As such, every link you use should direct the user towards a reputable and high quality source which is entirely relevant to your own website and industry.
Some of the best ways of doing this include linking guest blogs written by you for other sites, and blogs written by other sites and individuals for you, bolstering each other's position and credibility in the eyes of Google; and finding sources that supplement the information provided on your website. Crucially, every link you include in your website must directly take the user to a source of great value, with no dead pages and no redirections. This is one of the main reasons why digital marketers always recommend regular assessments of your site SEO, as this is the best way to establish any broken links that you may otherwise have missed.
If this all sounds a bit daunting, don't worry. It's time to introduce some of the best ways of building links for SEO.
How to build links for SEO
The best way of building links is through professional relationships and partnerships. This could mean that you partner with other relevant sources and create editorial content for each other, or it could be more of a PR exercise where you create content which recommends and guides your users to check out their content or products too.
TOP TIP: If you decide to do this, always ensure that a link clicked on your website opens a new window or a new tab, rather than simply taking the user away from your website completely. The former aids their journey without ending their experience on your website, while the latter is a sure fire way of ending the transaction instantly.
Let's look at an example of valuable link building in action.
Imagine that you are a beauty brand looking to launch and sell a new product. As well as creating your own content and sharing it on you platforms, a partnership with a renowned beauty blogger who then writes a blog for your website means that both your followers and their network will likely check out your blog – helping to establish your brand by linking it to someone who people trust.
This is the value of link building: it widens the reach of your website and your brand, and when done right can help to establish you as a credible go-to in the industry
Our tips for building links for SEO
Establish long term partnerships with people in your industry. This means competitors, authority figures, customer facing and back end professionals. You never know when or where you might get some valuable support from – and a variety of different industry touchpoints can help to build some fruitful and effective links on your website.
Find out where your competitors are getting featured as guest bloggers and industry experts and get yourself on there too. There are tons of tools out there which can help you to discover where your competitors are getting their backlinks from, making it easy to follow their lead and bolster your own SEO.
Testimonials! These are so important, because if you review a big brand or a supplier you use and they decide to mention or share your review, you are getting free marketing and backlinks to your online presence without even trying.
If it fits with your brand, build a resources page and add all your favourite external sites and brands to it. This is a great way of implementing external links to your site without even really having to try and will likely lead to positive exchanges with other professionals who want to be featured on your page too. This also bolsters the user experience on your site as you make the customer journey super easy for them and provide even more value.
Build links into your content. This may seem like a simple one, but not every link has to have a dedicated CTA and bright coloured button. Some of the best links are those you embed into a piece of content, telling the user exactly which piece of information or statement the link is going to support.
The Takeaway
Link building is a way of showing your website to be full of value, authority, and credibility – and it all starts with the importance of working partnerships and industry relationships. By building external links into your own site, and getting your site mentioned and integrated into other reputable external sources, you continue to show Google that what you are sharing, selling, and/or offering is high in value and relevant to the target audience.
As part of an SEO strategy, link building is up there as one of the most important areas of focus.
SEO, known in the industry as Search Engine Optimisation, is one of those buzzwords thrown around by digital marketing experts as a service that they offer and can use to help your business drive more customers and make more money.
But what does it actually mean, and does SEO really work?
What is SEO?
SEO refers to the use of organic search results to drive a high number of the right customers through to your website. In short, it relies on the use of different content streams and sources to show Google and other search engines what you do and how you can help the end customer – so that they can, in turn, highlight your website on the results page of a relevant customer search.
Much of what we do for SEO is built around keywords and search terms, and this stems from research into the industry you operate in, and the kind of words being used by your competitors to drive traffic.
An effective SEO strategy looks at two different types of keyword for effectiveness:
Short-tail, generic keywords. For example, a jewellery brand could use terms like 'jewellery', 'necklace', 'jewellery gift', 'gift for her'.
Long-tail, more targeted keywords. For example, that same brand will now use 'jewellery maker in the UK', 'sapphire ring with diamonds', etc. These are the keywords which are specific to what you sell and are the kinds of terms that customers search for when they know what they want.
How does SEO drive customers and sales?
The biggest focus of an SEO strategy is on driving high quality customers to your website, who are actually interested in your brand and your products, without you having to pay a penny to attract them. Paid ads are a whole other ballgame in the digital marketing sphere and have nothing to do with your SEO plans – so park those where they are and let's talk more about keywords and optimising your search terms.
Search engines send crawlers out into the big wide world of the internet, every time a user makes a search. The results that they feed back to the user are based on the match those crawlers find between the search terms and high quality websites available – matching those crucial keywords, and any other credibility factors it can find quickly and easily.
It's not all keywords when it comes to these search engines, with crawlers also looking at high quality links (both internal and external on your website), the quality of the user experience on your site, the content and context of the copy on your site, and even the positioning and formatting on the images and videos you include. But SEO is the main driving force in framing the way that Google sees your site, and the way that users find and interact with it – by optimising and fine tuning every element of the site from load times to content and the customer journey as a whole.
Does SEO really work?
This is the big question, and for the most part the answer is yes – provided you have a strategy in place and don't just throw keywords around for fun. The first thing to realise is that Google algorithms change regularly and so your approach to SEO needs to be fluid, flexible, and adaptable at a moments notice. Having said that, having a high quality user experience which delivers on what you promise and is designed to provide solutions to users never goes out of style, and so provided that your website is authentic and safe to use, SEO is simply there to help you guide the right audience towards it.
One of the major misconceptions we see is the idea that SEO is a quick fix that you can implement overnight and instantly see results. This is not true. SEO is a long game solution to ensuring that your organic traffic is higher in both quantity and quality – which in turn leads to more website visitors, more customers, more sales, and more profit. And that's just the top level wins. Some of the other benefits that businesses will recognise as they implement an effective SEO strategy include:
Keyword Growth – as your website grows and becomes more SEO-friendly, you will find that you rank more highly for better keywords. That is, more of the common search terms will be built into your SEO strategy, meaning you appear on more search results pages in a higher position, and attract more website visitors.
Traffic Growth. Not only will you see more website visitors, but you will find that these visitors are actively engaged with your website, your brand, and your product – which also means that you get…
Higher Quality Traffic. Genuine customers who are looking for what you can offer.
What do all these benefits prove? That once you start to build an SEO strategy in your digital marketing, your SEO possibilities and options will only serve to grow and develop even further. What better proof could you ask for to show that SEO really does work?!
The Takeaway
Provided you spend the time researching your place in the market and finding the right keywords for your SEO strategy, the question of whether SEO really works is all down to implementation and getting the buy in of your entire digital team. One of the easiest ways of ascertaining the best keywords is to use analytics and immerse yourself in research around your main competitors – what words are they bidding on, and how do they implement keywords across their website. You don't need to reinvent the wheel – just finetune your own plan based on examples that are already working.
As time goes on, you will find that more doors are opened to your business and search engines becoming increasingly friendly towards you – all because of a little SEO focus that you can start right now.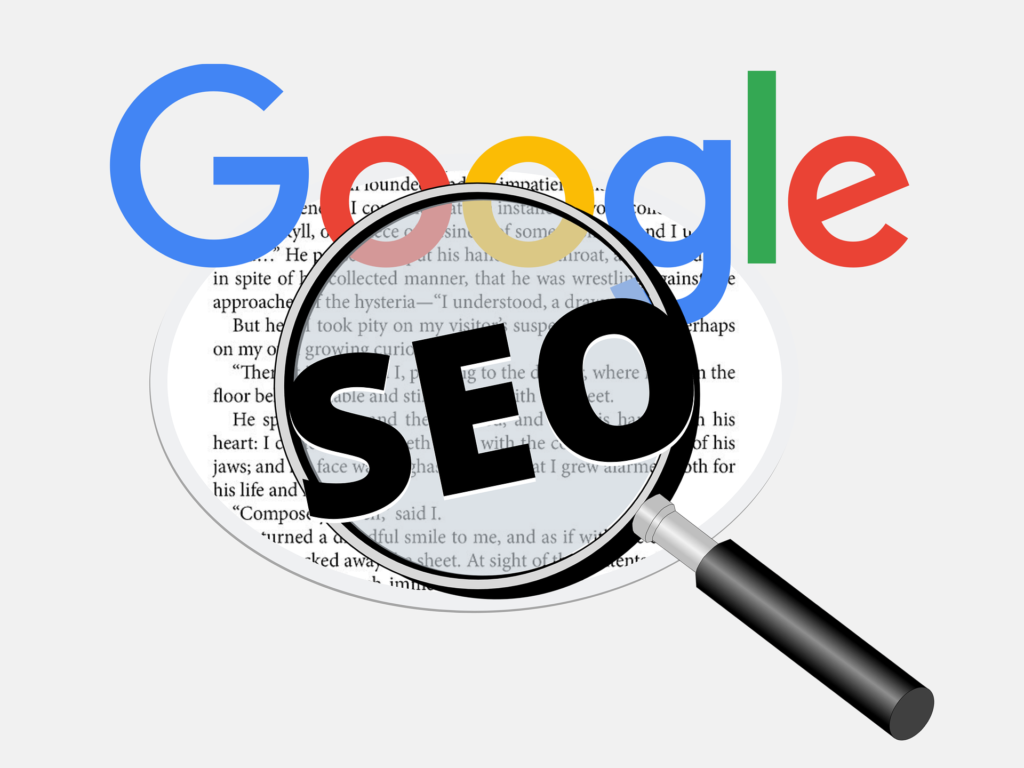 If you hear the term SEO being banded around but don't understand what it means in practice, this article is for you. From exploring the value of SEO through to identifying 8 ways of improving your own website to help it achieve that page one search ranking, following the steps laid out in this article will help to improve your website's visibility and give it the best possible chance of being found by the right, active audience.
What is Google SEO and why is it important?
Google is always adding and changing its algorithm for being well ranked, but SEO (Search Engine Optimisation) is always up there as one of the most important things to focus on. What SEO does is help ensure that your entire website is as well written and laid out as possible for Google to assess it and rank it as high in value and strong in user experience. This in turn means that when users search for the keywords your website is built around, your site will be ranked highly by Google and will show up early in the search results – ideally on page one.
This is when organic traffic is at its highest and click through rates are at their most competitive – after all, does anyone really search for a website beyond the first page of search results? We all know that page one is where the real value and quality lies.
Let's take a closer look at how to get there.
The 8 steps to Page One
The following steps are all things you can do to give your website the credibility and assurance of quality that Google looks for in ranking different sites. Remember that Google has always been invested in the user experience, and with the release of the new Core Web Vitals algorithm has become even more focussed on how a website creates a seamless and productive experience. As such, you will find that some steps are content based while others are all about the customer journey.
Identify your top ranking pages
We call these your 'threshold pages' – pages that are on the cusp of ranking at Page One status for certain search results but haven't quite made it. These are the pages to focus on first, because they are already proven to be delivering high quality, credible content… we just need to give them that extra push to Page One.
Identify and explore the direct competition
This isn't about just knowing which brands and businesses are your competitors – this means identifying your threshold pages and then identifying those same pages on other sites and assessing why there are ranking more highly than yours.
We often hear business coaches saying that you don't need to build a new strategy or work frame from scratch – you can simply take the structure of what someone has already built and adjust it for your own business. And that's exactly what you need to do here.
Look at the way you use internal linking
In a breakdown of things to do to improve your website, this is one of the easiest to implement and can lead to a significant improvement in the way your site is viewed and assessed by Google. Internal linking refers to the way that different webpages on your own site allude to other pages and posts on your site – creating a chain or network of different experiences that customers can follow to enhance their understanding of certain topics.
A great way of improving this includes linking within blogs and guiding the reader towards certain products, services, or even other blogs that you mention within the content.
This one needs no explanation. Mobile optimisation is one of the most important things you can do for the modern user – and is a huge factor in Google's ranking algorithm.
Breathe new life back into previously high performing content pages
This is another point which takes us back to that "don't reinvent the wheel" mindset. If you have pages that have performed highly in the past, take a look at how and why, and see what you can do to build them back up again into a high performing position.
Some things you can do include building new internal links into content, updating the copy and imagery, and adding new features or keywords.
Build a network of external links
One of the best ways of becoming a reputable source in your industry is building a network of external links between your site and other well regarded sites in the same industry. Once one or two other sites link and mention your website within their own blogs, you will find your SEO ranking jumps right up – as Google will see that other reputable sources trust you and see you as a valuable resource.
This is something you will have to actively pursue for optimum results, but it's worth it!
Reassess your customer journey and look at how far away the quality content is from the homepage. Remember that the longer the journey, the more customers you will lose along the way – and it's important to keep people engaged as they go. Identify your most valuable and popular pages and turn them into the main pages on your website – rather than second or third tier pages that have to be searched for and found.
Make the process as easy as possible and watch as the reader rates stack up.
Look into the value of Featured Snippets
This is a feature of Google Search which pops one of the top search results into a featured box – a bit like being given a gold star for content and jumping straight to the top of the class. There is no defined way of getting there and there are no guarantees you will make it, but we recommend analysing the structure of past snippets and replicating their format and the way they use keywords as a good starting point.
For more tips on giving your website the boost it deserves to reach Page One, get in touch!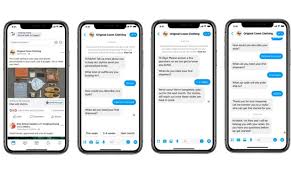 How many times have you needed to get in touch with a company about a product you've ordered or a service they have delivered, only to find that the advertised means of contact is an online form which can take up to 24 hours for a response?
As a species, technology and innovation are making us more impatient – and more demanding. When we have questions or issues to raise, we want to be able to do so immediately, and we want to know that our message will not only be acknowledged but also responded to.
Enter the new world of social media marketing.
We are constantly being told about how social media is an important, modern part of the customer journey – both during the discovery phase, the research phase, and the follow up phase. For companies who are on top of their social media and are utilising it seamlessly, this means that everything from reviews to complaints are likely to be received through social platforms – with Facebook ranking as the most popular platform for businesses. But what about the benefits of social media marketing, and messaging in particular?
What is social media marketing?
Social media marketing refers not only to the use of social media for advertising and marketing products and services, but also includes direct messaging and commenting as a means of contacting a company and/or responding to customers. Initially designed as just another means of online contact, advances across the industry have meant that automated chatbots are now an integral part of every social media strategy – especially when it comes to Facebook Messenger marketing, which is the outlet of choice for most modern consumers seeking a way to get in contact with a company at all hours of the day (and night).
The benefits of chatbots when it comes to Facebook Messenger marketing
There are a broad range of benefits that come with using social media as an integrated part of your marketing strategy, but chatbots sit up there as the most beneficial aspect to come from Facebook Messenger marketing in particular.
Far from the robotic images and flat responses that many envisage when they think about chatbots, modern chatbots are interactive, engaging, and able to use everything from words to visuals and videos by means of response to a variety of questions, issues and comments. Of course, in ascertaining and identifying the benefits of using chatbots in your Facebook Messenger strategy, the first thing to note is the simple fact that your communication lines are always open – unlike real team members, chatbots don't need sleep. With this in mind, chatbots are especially popular with global brands where their customer base lives across a huge variety of time zones and thus may need assistance at any time of the day or night.
Another benefit of integrating chatbots into your Facebook Messenger marketing plan is that they can provide consumers with simple answers to a huge range of questions – thus eradicating a huge load of admin for your social media team. More often than not, consumers contacting you through social media will be after a quick response – for example, the stock levels of a certain product, or the status of a delivery driver. These require factual, quick responses which can be delivered seamlessly by a chatbot.
For those instances where a more personalised response is required, the developments in AI mean that this is becoming more possible every day. By being able to differentiate the products and services required by different individuals, and by using the details they provide in order to generate personalised responses, the future for chatbots – and for sales conversion – is bright.
As well as the efficient and effective responses created by chatbots, additional information and benefits that can be gained through the use of chatbots include:
Data Analysis of your target audience
Communication learnings about how your audience interact with your brand on social
A broader understanding of where your target audience are and what they look like
Seamless payments through a central platform
Other benefits of Facebook Messenger Marketing
As well as being able to use chatbots to replicate and engage in personal and direct conversations, there are a handful of other benefits that come with using Facebook Messenger marketing as a company or brand.
For one thing, the messenger platform allows you to integrate with your target audience on a platform which works for them and which they regularly use as part of their everyday internet activity. All too often we see brands and companies losing out on that crucial transition from browser to buyer, simply because they are not presenting a presence that is readily available across different platforms. If you only allow customers to ask questions through a contact form on your website, or by dialling a number and being put on a hold list, the likelihood is that you will lose a large chunk of potential business from those who would rather quick on a quick chat icon and receive an automatic response.
And finally, why not consider Facebook Messenger marketing as a way to acknowledge and generate information about orders and delivery notifications? A massive 85% of people say they want to be able to text back after receiving a push notification – so it follows that using Facebook Messenger marketing to control those kinds of notifications could open up a channel for conversation and ongoing communication.
Why you should integrate Facebook Messenger marketing today
Facebook is the OG of all the social media platforms when it comes to consumer – business interactions, and as such it is leading the way with the integration with direct messaging, consistent communication and advertising, and chatbots. The future of your business could well rest in the way that you employ and use social media in the coming weeks and months, particularly with the 2020 pandemic driving more and more people to browse and shop online.
Create a seamless consumer experience using chatbots and messenger apps – and watch as browsers start to become buyers.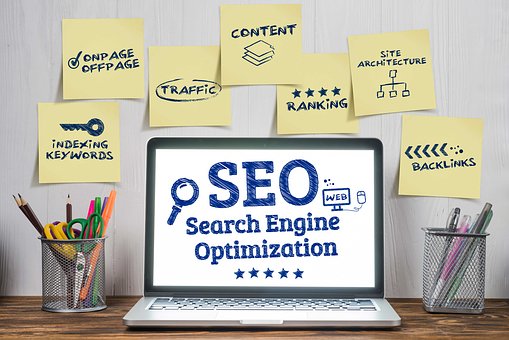 My SEO Predictions for 2021
SEO (Search Engine Optimisation) has long been considered an integral part of the digital and online marketing world, using the power of keywords and valuable internal and external website links to increase your organic search results and increase the level of genuine audience traffic moving onto your website.
There are a huge variety of aspects which go into a high quality SEO campaign strategy, and as such more and more companies are looking to recruit experts and entire outsourced services which are dedicated to increasing and improving their SEO.
This article looks a little more closely at the areas in which SEO could grow over the next year, considering the ways that technical reliance will continue to adapt and change the ways that we use online to communicate with our customers and clients.
Taking our learnings from 2020 into 2021
If there has ever been a time that online strategy has been important, it's been this year.
With businesses being forced to close their doors, limit their capacity and completely change the way in which they interact with customers, the value of social media and a strong online presence has been felt across the business world, regardless of industry.
From recruitment and advertising vacancies, to launching new products and services, sharing testimonials and internal stories, and simply communicating with clients and customers, everything in 2020 has been about finding new and innovative solutions – and a lot of this will carry on over in 2021 as more businesses herald the value of a strong online presence.
In terms of SEO, this means an increased focus on understanding who your target customer is and how to reach them.
It means knowing what search terms and solutions your customers are searching and looking for, and how they might come across your brand or website page.
It means producing high quality content which proves your worth as an expert in your industry or field.
Most of all, it means creating and maintaining a website which is as much written for usability and reader value, as it is designed for Google and a high SEO ranking.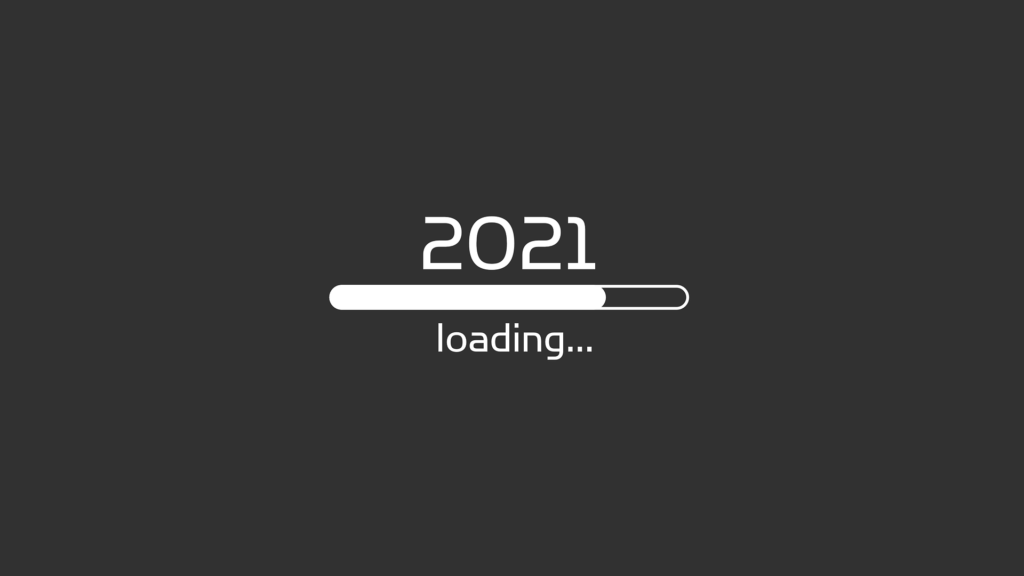 What SEO will look like in 2021
One of my biggest predictions for SEO in 2021 revolves around a more connected use of search results which combine standard content with GIF's, videos, images and other graphics. The world is becoming increasingly visual and more and more users are finding visual guides just as easy to use – if not more so – than standard written guides and chunks of content.
If you can elevate the value of your website with some internal and external video content, using the right keywords and meta tags for Google to trawl through, you will find that image recognition technology provides a boost in your company's prominence both on Google and other search engines.
Another way that SEO will shift focus in 2021 is towards more of a well-rounded user experience, which combines and blends social media presence with email communication, influencer marketing and affiliate marketing.
If you can get high quality third party sites and influencers to repost and link back to your landing pages, as well as including relevant external content on your own site, the chain of high quality links will serve you well and will create seamless user experiences which not only read well in terms of Google but also mean that more active consumers will read more about and potentially click through to your site.
When it comes to link building, I do have two of my own top tips to share to help you harness the power of links in 2021 and beyond:
1. Keep your links about quality rather than quantity.
2. Don't outsource your link building to just any another company, as the risk is too high: there are so many organisations out there which sell link building solutions and ultimately will end up packing your website with spam. Put the time in and build internal and external links up yourself.
And then we have content itself, and the way in which companies will continue to use content as the main driving force in their SEO strategy.
Keywords remain an integral part of a consistent and high quality SEO strategy, and so the higher the value of content you can create and share on your site and other online platforms, the better.
However, far too often I see bloggers and writers simply stuffing their content full of keywords which make little sense – and unfortunately, Google has outgrown us in terms of intelligence; now able to read and identify every time a keyword has been used as a space filler.
What this means is that, now more than ever, SEO strategy has to use keywords in a smart and intelligent way which highlights value and relevance, without going over the top.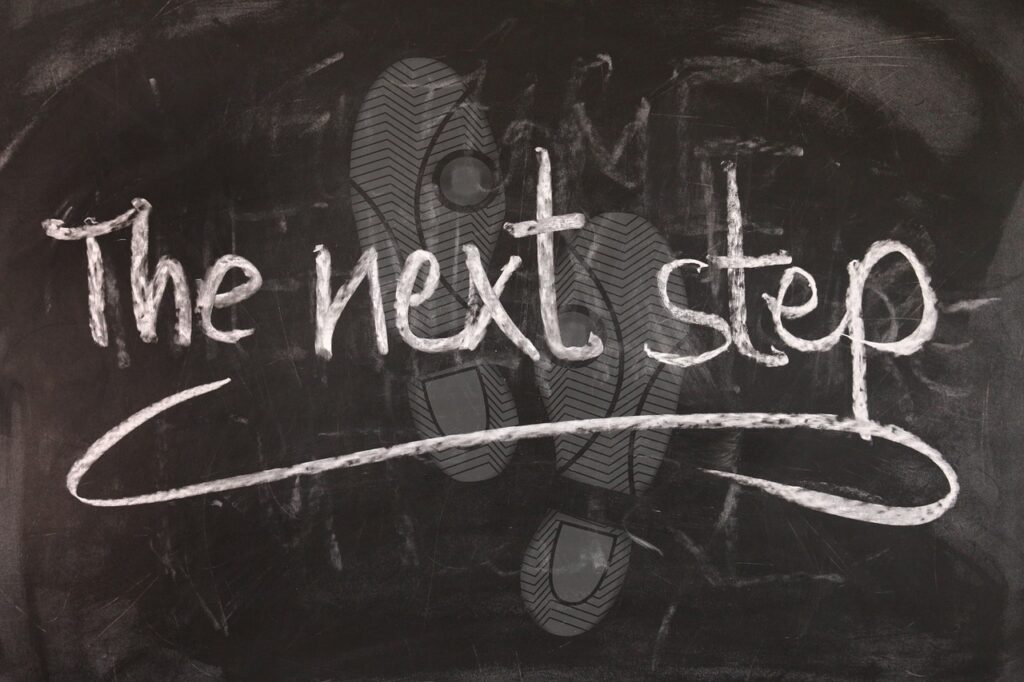 Steps you can take to improve your SEO in 2021
Google will often change its algorithms with little warning, and so one of the best steps you can take to keep your SEO relevant and up to date is continuing to watch and keep an eye on technical innovation and online reports about new ways that the internet is being used – across all devices.
One of the main areas that I predict Google will focus on in 2021 is mobile optimisation across all devices, in terms of delivering a high end user experience to every used regardless of how they interact with a site. It is no longer enough to deliver the same homepage on a computer and a smartphone – the sites must be tailored to the end user and the way that they are using the site.
I could go on for pages about the ways in which SEO will shift and change in 2021, but for me the key lessons to take and implement are these:
· Put time and thought into the ways that you can prove and showcase expertise and authority in your industry or sector.
· Create content which does more than share the keywords a few times. Make every blog and article count – and remember, the better the content, the more likely it is to be shared.
I hope that's of some use to you, I'm happy to thrash ideas around, so if you're looking at starting or improving your SEO in '21 – give me a shout or head over to kaizen-digital.com for more info.
Have you ever seen the following, anywhere – "source: Dude, trust me"? If so good, then this will be easier. If not, you'll get the gist I'm sure. We are told all the time that content is important, that content marketing will help save you time, money and resources. We are told that it will get your message out, increase your visibility and strengthening your sales. OK, great. Source?
Well, Bill Gates once famously said that content is king. He's an idiot. Do you realise how much spammy, useless pages flew into the aether because of that? Us either, but it's a lot. Content is not king, quality content is
Why is quality content important?
Content doesn't magically appear; it would be great if it did, but it doesn't. It requires thought, planning, in-depth knowledge of the subject matter and it's also important to know how to write it so that:
It gets found
It informs
It is shareable
It is memorable – for the right reasons
Honestly, quality content the most powerful tool in your digital marketing arsenal. We would go so far as to say it the only tool. After all, your social channels would be empty without it – you will go so far with stolen memes. You will also have nothing for your website, YouTube channels, podcasts… Nothing. Oh, and yes YouTube and podcasts… unless you wing it with no script, like a savage.
Because digital marketing is so vital for businesses today, you can't very well expect your business to succeed without it. Not anymore.
Why you need quality content
The internet is like the world's largest library, with every type of content imaginable that answers any question that you can throw at it (except maybe, 'have God and Morgan Freeman ever been seen in the same room?') and it is being constantly updated. Everyone is competing for business, and whatever it is that you do – there are a dozen others in your town doing the same thing and they all want the same customers. What are you going to do about that?
People are busy looking on the internet to buy what you are selling. How are you going to see to it that they buy from you and not a competitor in town? Content and content marketing makes it possible for your potential customers to find you, and much faster than they would otherwise.
There are other reasons, naturally. Such as:
Quality content helps build your brand relationships
People, some time ago, fell out of love with the faceless corporation. Big business realised this in time to take advantage of it. At no other point in recent history could you name the CEOs of the biggest companies on the planet. People trust people, not logos or slogans. They want a relationship with the brand they want to invest in, however small that investment may be.
More and better customers cost you less

The return on investment in great content and content marketing is obscene. In a good way. Depending on how well the content matches the needs of your audience, you could be enjoying conversion rates as much as 6 times higher than if you had no plan at all.
That's just two other points, and I could go on, but the point is abundantly clear: content was, is and always will be the cornerstone of any marketing plan – especially of the content variety.
Excellent content sells. Source: you just read it.
If you need help, call me on 0044 (0)7486 571 264 or email me on dj@kaizen-digital.com