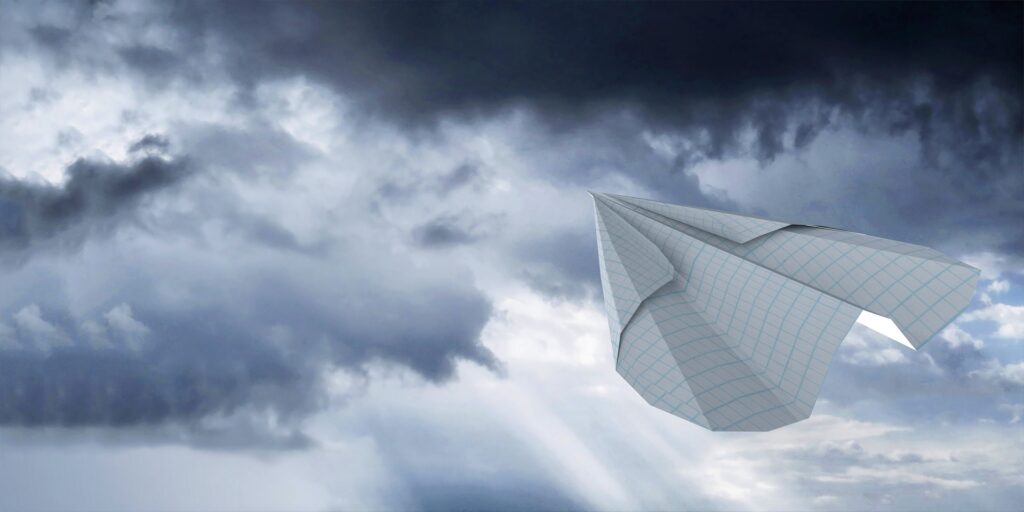 The Top 10 Reasons to Outsource SEO in 2022
What Exactly Is SEO Outsourcing? Why Should You Consider It?
Most marketing teams have a lot to do and not enough time. This is especially true when it comes to search engine optimization (SEO). Some people interpret the term "outsourcing" to suggest that your in-house staff is never involved — this is never the case. Outsourcing SEO will save you time and money, but a disjointed SEO staff is a formula for catastrophe. Indeed, the greatest SEO "outsourcing" entails a close collaboration between your in-house team and an SEO agency, ensuring organisational goals and marketing team KPIs and campaigns are aligned with SEO efforts, and sourcing in-house industry expertise as necessary.
Because of shifting algorithms, severe rivalry, and a general lack of awareness of the industry, SEO may be exceptionally hard. It may also take some time to see the desired results. However, those outcomes can offer tremendous returns in the long run.
Juggling expectations regarding time, money, and human resources allocated to this service can be one of the most challenging difficulties for anyone wanting to win at SEO, which is why organisations frequently choose to hire outside help to get things done faster and at a lesser cost.
When it comes to outsourcing any component of a business, there is often some trepidation and concern. This is because you will have to put your trust in a third party. The anxiety is legitimate, but it just means that any organisation contemplating this step should only work with certified and proven vendors.
Outsourcing SEO's Effects: Positive or Negative?
Outsourcing something as important as SEO can have a huge impact on your company and the efficiency of your in-house marketing staff. It might have either a devastating (bad) or a favourable impact. It's hazardous, and there will be no quick wins – it's a lengthy game – but it may be a rewarding game worth playing.
These are the top ten reasons why any firm serious about digital marketing should consider outsourcing or "nearsourcing" their SEO operations to a fractional marketing agency. With all of these benefits available when using an agency to provide SEO services, the pros greatly outweigh the cons. Let us spend some time delving into each of these.
Regain Valuable Time
This is the first and most fundamental advantage of outsourcing your SEO efforts. Optimizing your website's pages and content to rank better on search engine result pages (SERPs) takes time, especially if the people in charge are inexperienced. Having experienced professionals handle this aspect of your SEO campaigns will save your firm a lot of time.
Cost-Effective
SEO is a challenging and intricate process. It is usually not worth the time and money to train an in-house full-time employee on SEO — they may not have the necessary skillsets to begin with, or the training may take months. Furthermore, even if they master SEO, they may not have enough time in their day to implement it. Marketing departments are already overburdened.
You'll need someone with years of experience or a team of various pros who specialise in specific areas of SEO and digital marketing campaigns if you want it done right. Outsourcing SEO services will give your firm with a full team of professionals for a fraction of the cost of keeping them in-house.
An SEO company or agency can give a lot of value for a relatively low price. Keep in mind that SEO pays off over time. Doing SEO wrong from the start can be significantly more expensive than getting it properly.
Quicker Results
A digital agency or SEO service provider can take what you have and put a whole digital marketing strategy behind it, such as a keyword strategy, lead generation and content marketing strategy, and the like, so you can start seeing results quickly from the material and traffic you already have. Developing and implementing a proper SEO strategy on a site with otherwise good traffic and content can often result in reasonably quick results.
You may also expect work to begin immediately if you outsource SEO, as opposed to the customary delays that result from in-house pre-planning and preparation before implementation. After all, less experienced professionals will need time to learn and figure things out before they begin, whereas proven SEO specialists will encounter little to no learning curve.
Furthermore, your SEO efforts should be measured, tested, and refined over time — this is why it's called Search Engine Optimization. Doing a little amount of SEO in-house and then reducing it over time is a proven way to see results fall.
There is no learning curve.
If your organisation is just getting started with SEO, chances are the personnel who take on the responsibility will spend a significant amount of time learning the ropes, detracting from content optimization and material development in general.
SEO specialists are, well, specialists. They are well-versed in SEO and its associated issues. This implies they won't have to waste time learning anything new. They are prepared right away.
Improved Marketing Strategy
Many businesses use "SEO" by just generating content and hope for organic traffic and leads. While hope is wonderful, it has little to do with good SEO.
A good SEO company will assist you in developing a competitive strategy in the following areas:
Strategy for keywords
Content strategy for multiple platforms (blog, YouTube, social media, etc.) and content types (guides, tutorials, topic clusters, webinars, etc)
Schedule for creating thematic content
Marketing with content (getting leads and business from your content creation)
Establishing links (getting backlinks from valuable domains)
A full-service digital marketing agency can take what you have and turn it into a digital marketing strategy, which means connecting your SEO efforts to your video creation efforts, social media efforts, email campaign efforts, and so on, while also ensuring that your SEO efforts aren't negatively impacting your conversion optimization (CRO) efforts, the overall user journey, and user experience. Some SEO firms who specialise in SEO might actually have a negative impact on your total digital marketing since they don't evaluate the impact of their efforts on areas such as user experience, conversions, and the like – SEO should not be done in isolation.
Maintain White Hat SEO Practices
A competent SEO business will use white hat SEO tactics, which are the "positive" types of activities that can boost your SEO rather than hurt it, as "black hat" SEO approaches can. Obtaining backlinks from bogus websites and directories, for example, is a black hat SEO strategy that will hurt your SEO and domain authority score.
Gain Access to Effective SEO Tools and Knowledge
SEO firms typically have access to cutting-edge SEO techniques, which can be costly or difficult for marketers to justify in their budgets. Furthermore, learning and harnessing the power of these tools, such as SEMRush, Moz, and Ahrefs, not to mention more enterprise SEO solutions like seoClarity and BrightEdge, can take years.
SEO is also one of the services provided by digital marketing organisations. You receive access to not only SEO skills but also competence in related areas. This implies that when you outsource SEO services to a digital firm, you gain access to a complete team of digital specialists, tools, and resources to assist you with your demands.
Improve Your In-House Team
Burnout is a genuine issue. Overworking people and subjecting them to menial duties on a regular basis may and will have an emotional and psychological impact on their mental health and productivity.
SEO job can grow monotonous after a while. Long hours are spent sifting through pieces of information about the same issue and running through vast lists of terms, examining their search traffic and performance. Time and time again.
When you have a whole staff handling the work, you solve the problem by rotating them on a regular basis. But what happens when the team is small or consists of only one person?
Outsourcing SEO solutions will relieve your in-house marketing team of this type of labour, allowing you to assign them to other projects. There are various more aspects of digital marketing that require the attention of your team. By relieving them of the time-consuming demands of SEO, they are free to focus on those other things, further optimising the use of your in-house resources.
Maintain Knowledge of Trends and Tools
Proper SEO necessitates the use of numerous tools as well as a grasp of changing trends. Google, for example, updates its search algorithm approximately 500 times every year. Most of the time, the adjustments are subtle yet significant.
SEO agencies are constantly on the lookout for market developments and new tools. They have no choice. This is their main source of income. Your organisation gains access to a constantly updated supply of information by outsourcing.
Obtain an Objective Point of View
It is easy for people wearing a company shirt to become enamoured with the brand. This is not necessarily a bad thing, but it might cause issues when objectively judging work. Recognizing fractures and defects gets more difficult when you are too close to something.
One of the most underestimated advantages of outsourcing your SEO services to an agency is that you will have employees that are dedicated to honesty. Someone on your in-house team may choose to or be consciously unable to detect errors in his work because his career is at stake; but agencies must be objective and deliver outcomes because their reputation is at danger.
This means you'll be able to acquire objective third-party assessments of what's going on that are extensive, efficient, and detailed.
Outsourcing / nearsourcing SEO services does not have to be a high-risk venture. It has the potential to be a good turning point for any firm that takes the time to study and evaluate prospective sources.
Weigh all of your options, make an informed decision, and watch your costs fall as your results skyrocket!
Are you concerned about outsourcing SEO or another form of digital marketing? I  get it. Please contact me if you have any queries or issues. I'm here to help!